Contains adlinks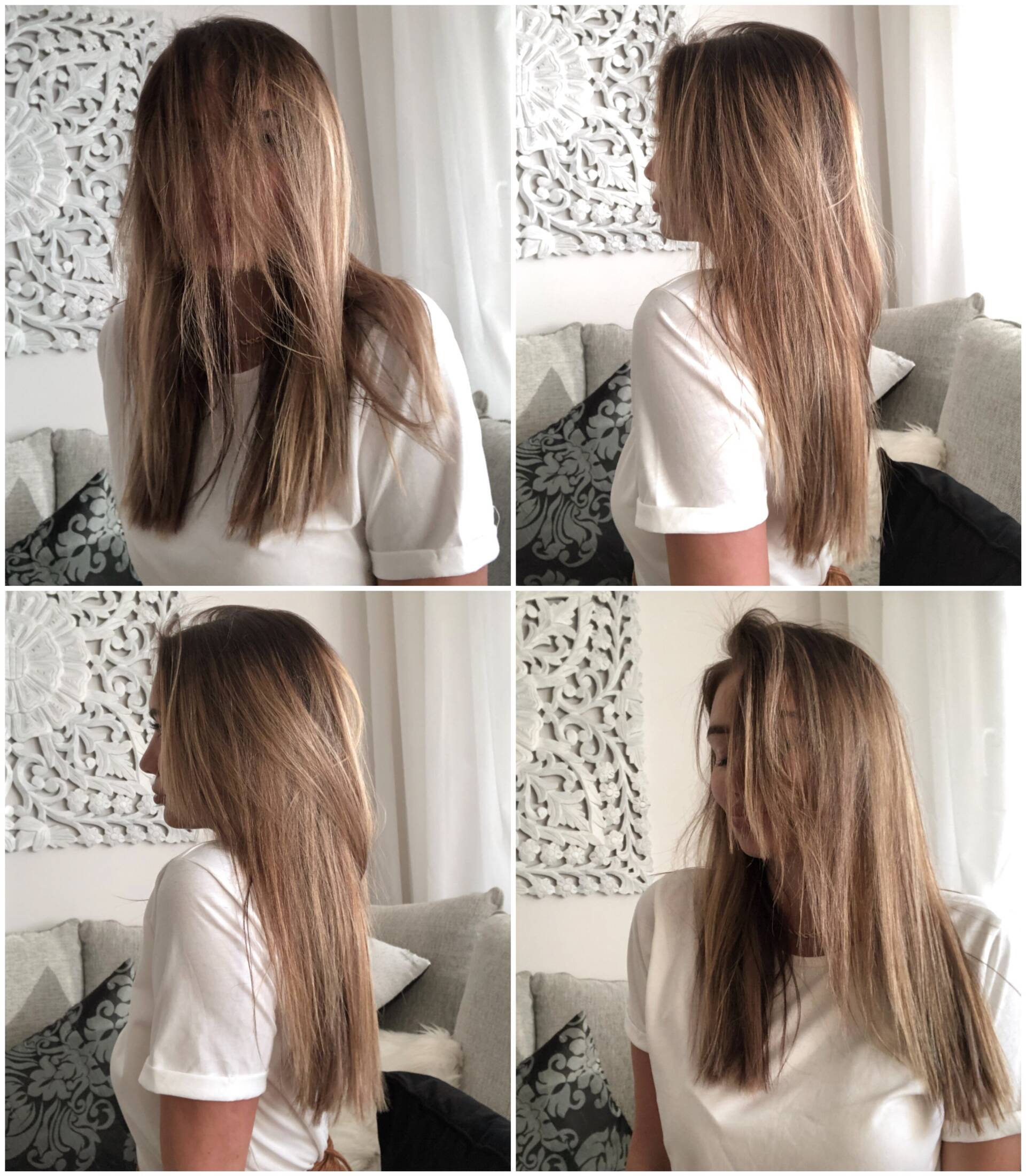 I'm so in love with my new hair. My hair got a little bleached by the sun when I was in Caribbean. It feels so weird to see myself in the mirror with this light hair haha. All of you that have been following me knows that I'm a brunette and I had dark chocolate brown hair for years.
// Jag älskar mitt nya hår. Det blektes lite i solen i Karibien, det känns så konstigt att se mig själv i spegeln med det här ljusa håret haha. Alla ni som följt mig vet att jag är brunett egentligen och alltid haft mörk chokladbrunt hår i flera år.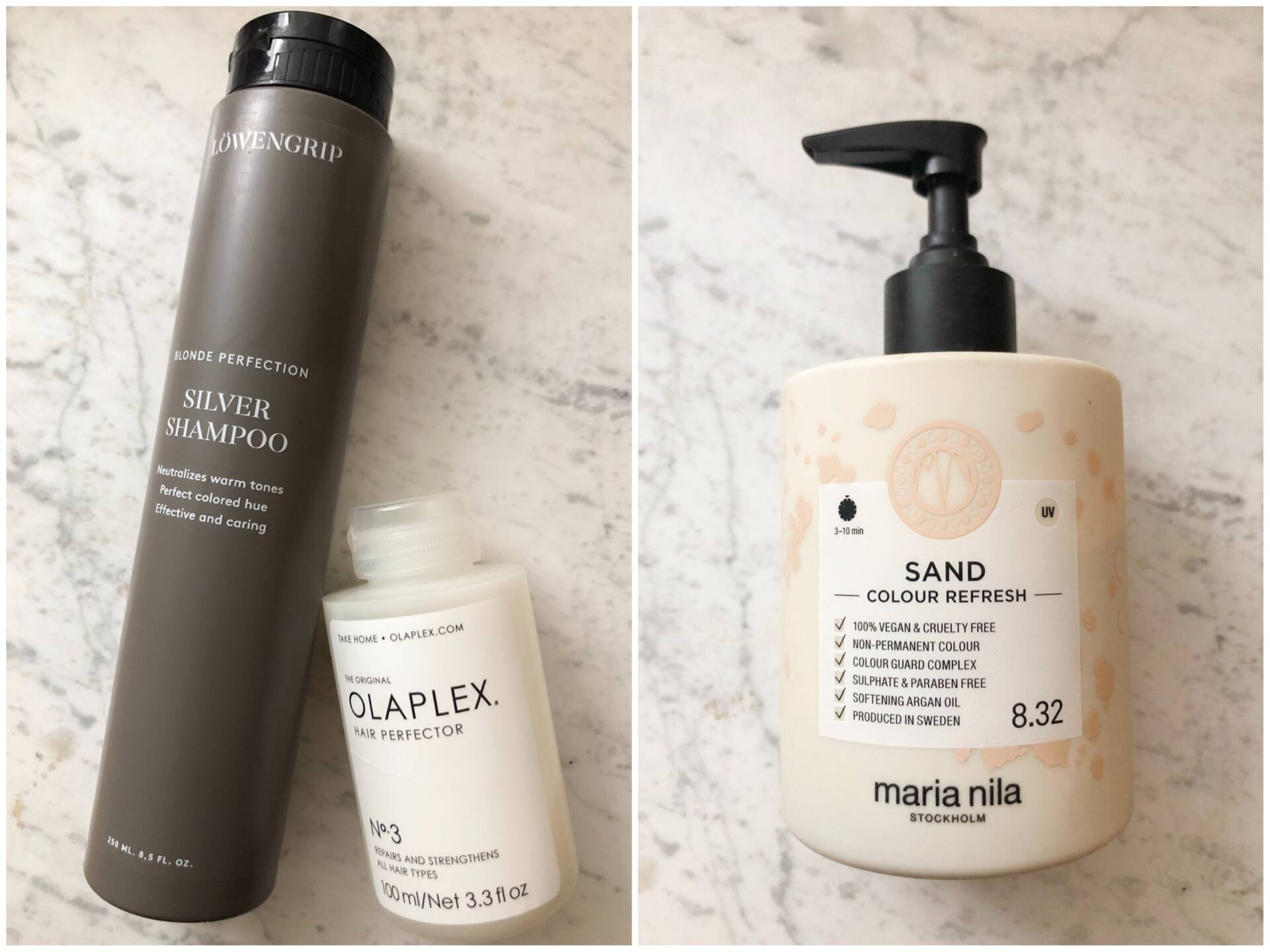 My hairdresser advised me about these products and I'm going to explain a little more what the products are good for.
// Min frisör tipsade mig om dessa produkter och jag tänkte förklara lite mer vad produkterna är bra för.
Löwengrips silverschampoo – My hair is bleached and is very fragile right now so my hairdresser told me NOT to buy a strong silverschampoo = you hair can get blue/green. And I was very open with that I want my hair to be more warm/caramel. So she told me to buy this Löwengrips silverschampoo that's very gentle to the hair.
Olaplex Hair Perfector No 3 – This product is a miracle!! My hair really needed this after all the bleach. This is like a hair mask that you put in your hair for 10 minutes but I have it in like for a few hours and my hair gets so soft.
Maria Nila Sand – This is a colour hair mask. My hairdresser gave me this one so I would keep the sand/caramel colour that I wanted. I love it and I also had it in my hair extensions so it would get a little warmer/caramelly. Now that my hair is lighter I have to mix the Sand mask with normal conditioner so it doesn't darken my hair.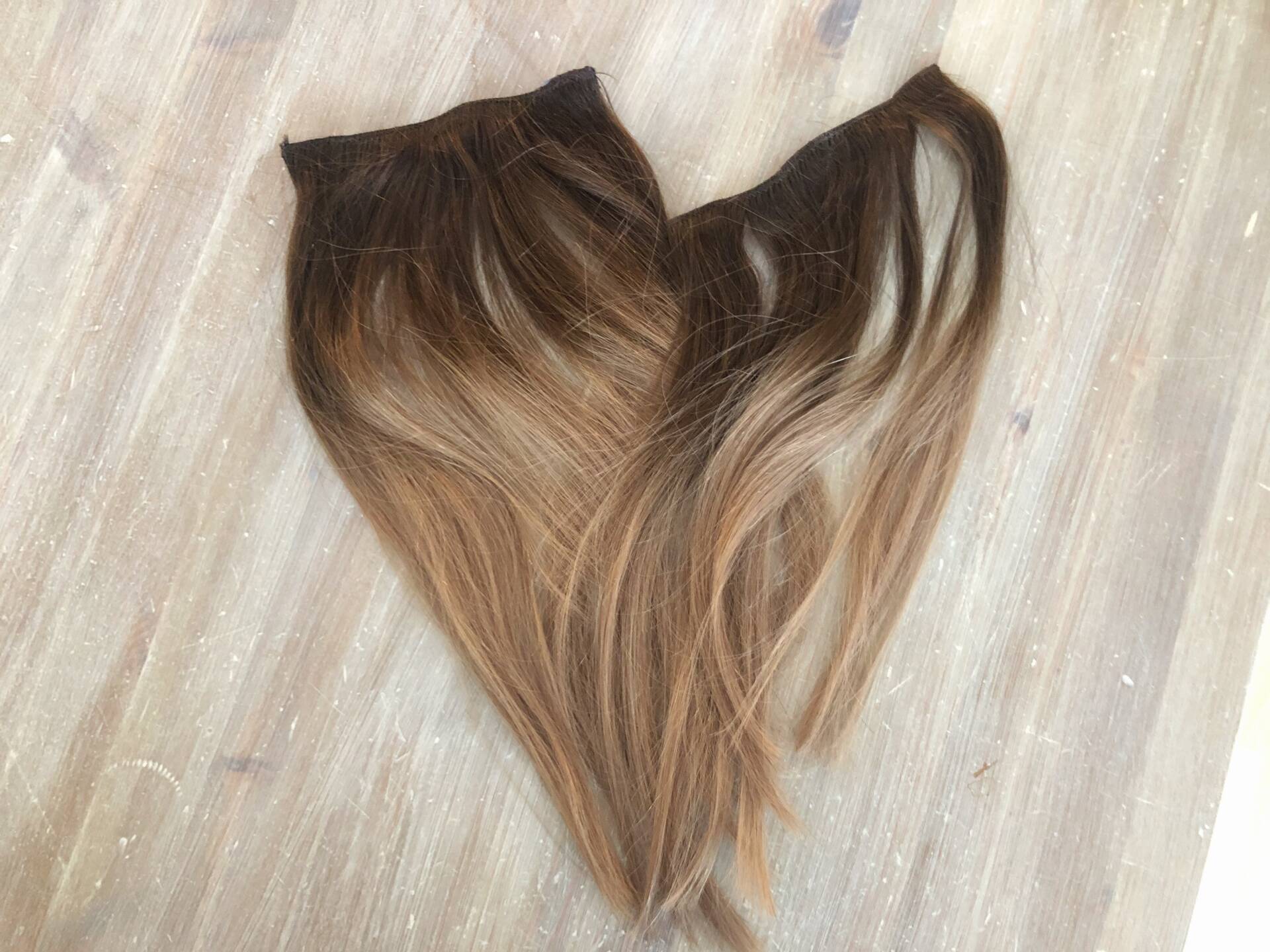 (sponsored) My hair extensions is from Rapunzelofsweden, this is the Clip on set 7 pieces Brown Ash Ombre 40 cm. I only wear these 2 pieces just to fill my hair a little more.
If you want to see the full transformation, see post 1 and post 2. My hairdressers instagram is – @Munnesbeauty
Comment below if you have any questions!