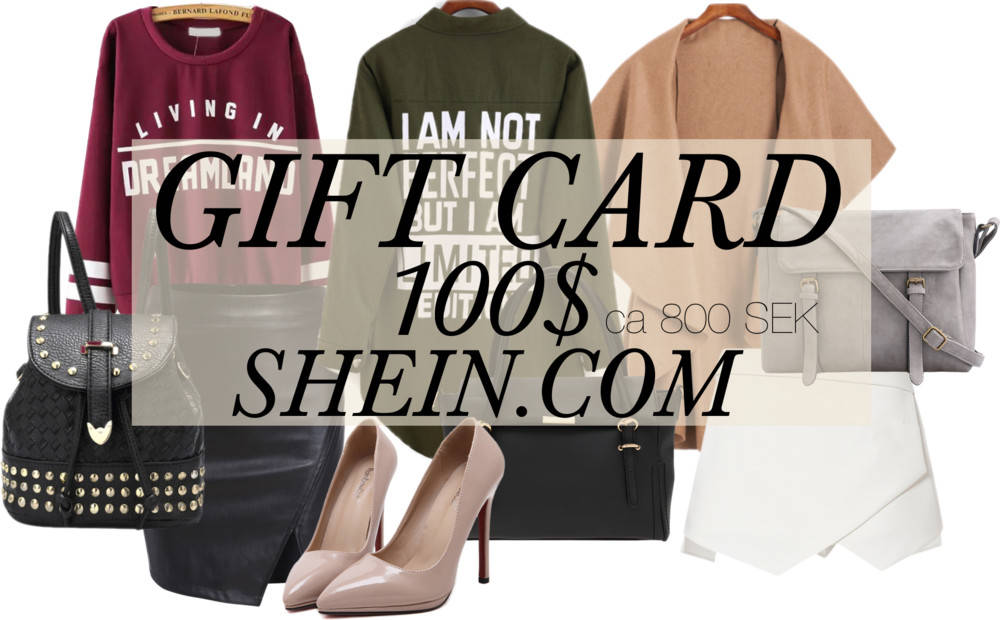 Eftersom att det var så många som var med på min senaste tävling där ni kunde vinna toppar från shein.com så kontaktade jag dom och nu lottar jag ut ett presentkort värt 100 dollar!
Detta måste ni göra för att tävla:
1. Registrera er hos shein.com HÄR

2. Kommentera klart + glöm ej att fylla i eran mail
// Here's what you have to do:
1. Register at shein.com HERE
2. Comment done + don't forget to write your email
Grattis Hanna Hedberg!