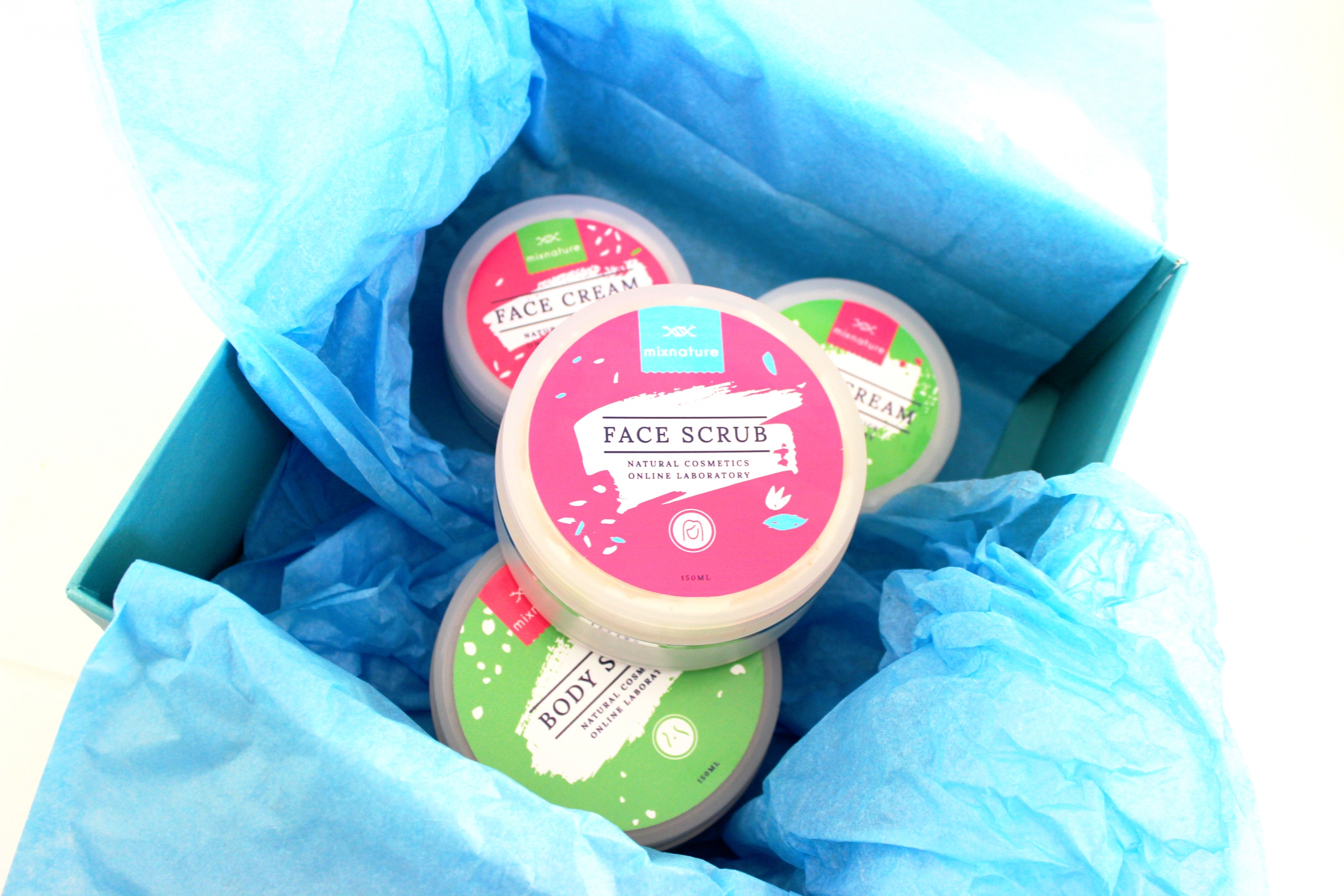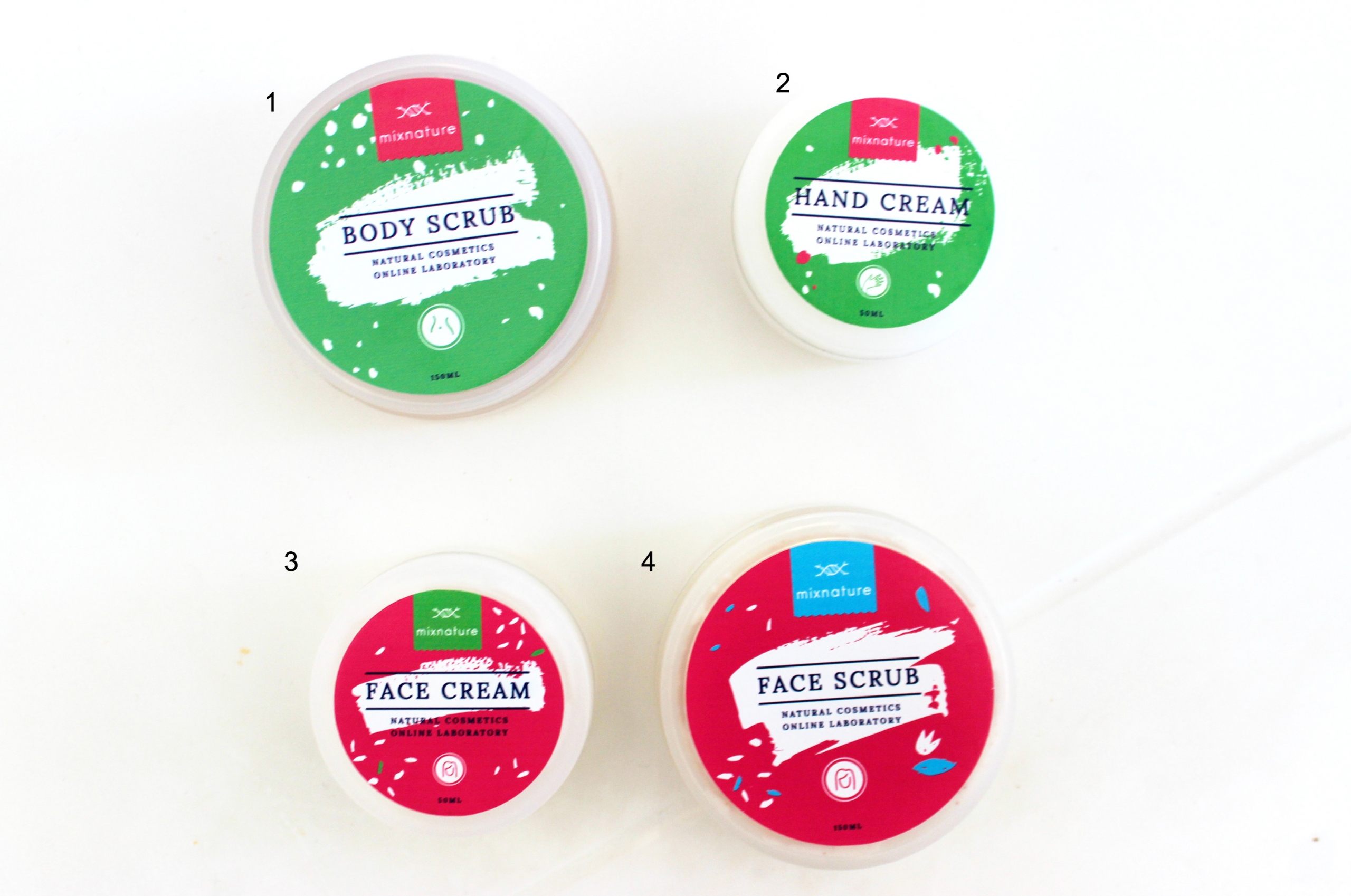 1. Body scrub, mine is for dry skin
2. Hand cream, also for dry skin
3. Face cream, for normal skin but with ingredients "anti-age"
4. Face scrub, for oily skin
Jag beställde dessa för några dagar sedan från mixnature.com. Sidans affärsidé är så himla smart, man kan välja allt från ansiktskräm till skrubb och så klickar man i vad det är för slags hy man har och så väljer dom ut bästa för dig. Det är även naturliga ämnen i sen kan man även välja helt själv vad man vill ha för ingredienser och bara börja med att välja "bas" som man säger. Jag tycker det är asbra, för jag har så blandad hy så jag kunde mixa efter mina egna behov.
Sen är det även billigt, en ansiktsskrubb kostar typ mellan 10-15 euro vilket är typ 120 kronor!! Det beror helt på hur många ingredienser man väljer, även vissa kostar någon krona mer. Men visst är det smart? Det står även fakta om alla ingredienser om man känner sig osäker.
Jag testade ansiktsskrubben, ansiktskrämen och handkrämen nyss och det känns redan som att jag har baby skin typ haha. Ska bli spännande att testa dessa! Behövde verkligen skrubb för mitt flottiga ansikte och en kräm som spänner åt mina skrattrynkor lite.
// I ordered these a few days ago from mixnature.com. This site idea is so smart, you can choose everything from face cream to scrubs and then you fill in what kind of skin you have and they pick the best for you. It's also natural ingredients and you can choose all by your self what ingredients you want by start with what kind of "base" you want first. I think this is great, I have so mixed skin so I love that I could mix for my own needs. 
It's also very cheap, a face scrub cost like 10-15 euro!! It depends on how many ingredients you choose and some of them cost a little more. But isn't this smart? You can also read facts about every ingredient if you feeling unsecured. 
I tested the face scrub, face cream and the hand cream and it's already feels like I have baby skin haha. It will be so exciting to try these! I really needed a scrub for my oily skin and a cream that tightens my laugh lines.
Here's an example how it looks like:

Perfect christmas gift! Do you have questions? Ask me!
Har ni frågor? Fråga mig!
// I samarbete med
0
Did you like this post?