– Collaboration –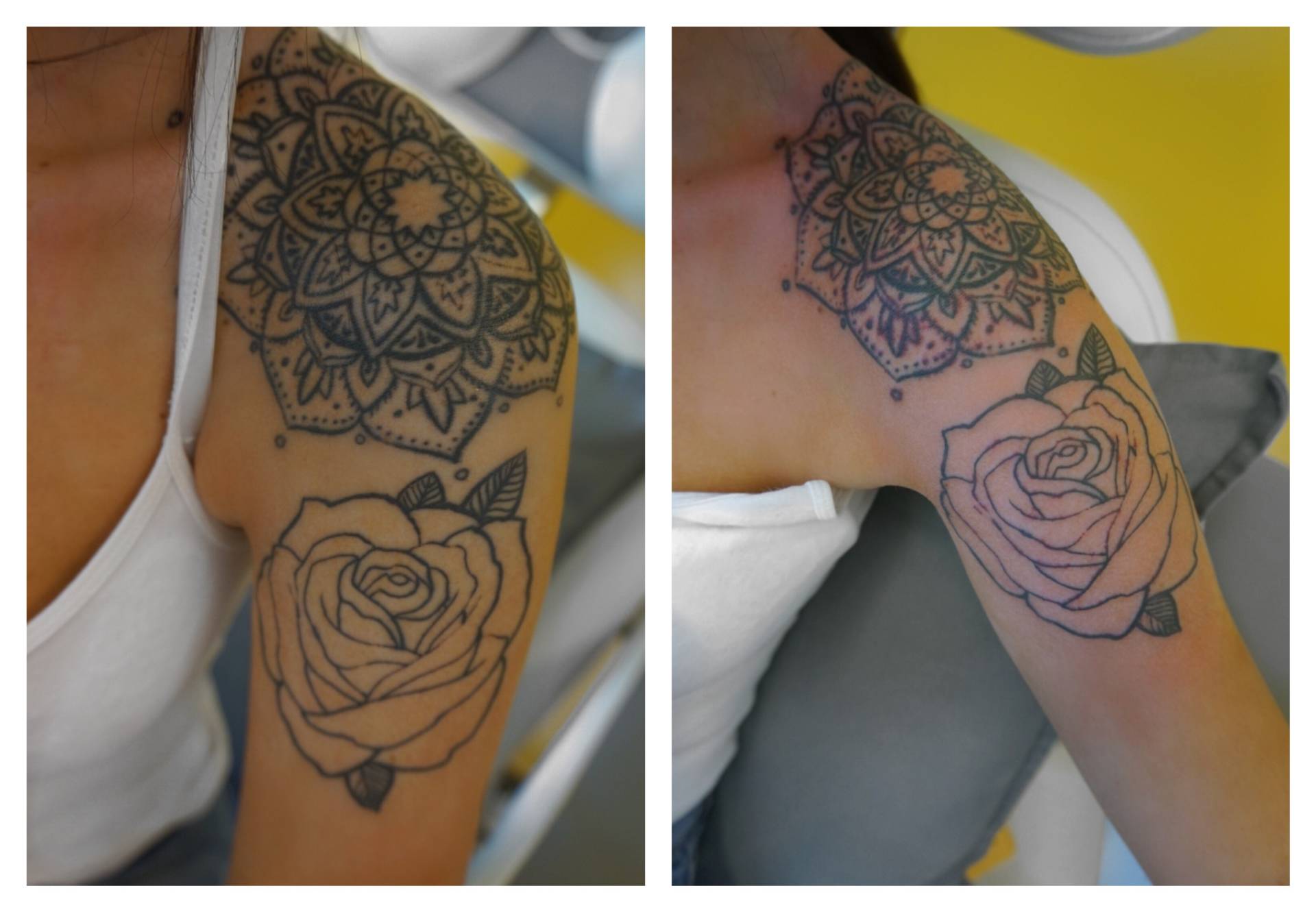 I lördags åkte jag till Exelaser i Karlstad för min 2a behandling. Sjukt att 3 månader kan gå så snabbt! Men efter 1a behandlingen såg man knappt att något hände med tatueringen men nu efter 2a ser man att det blekts lite och att vissa smala linjer inte syns så mycket längre.
Jag kommer som sagt att blogga efter varje behandling så ni kommer följa denna resa! Har ni några frågor så fråga gärna via kommentarsfältet, många av er har skrivit på snap efter min video jag la ut så där kan ni också följa mig – emiliangergard
// I went to Exelaser in Karlstad this saturday for my 2nd treatment. It's so weird that 3 months can pass by so fast! But after 1st treatment you barely saw that the tattoo changed but now after the 2nd you can see that it has bleached a little and that you barely see some of the smal lines anymore. 
I will blog about this after every treatment so you will follow my journey! If you have any questions so please ask in the comments, many of you have written to me on snapchat after the video I posted so you can follow me there also – emiliangergard