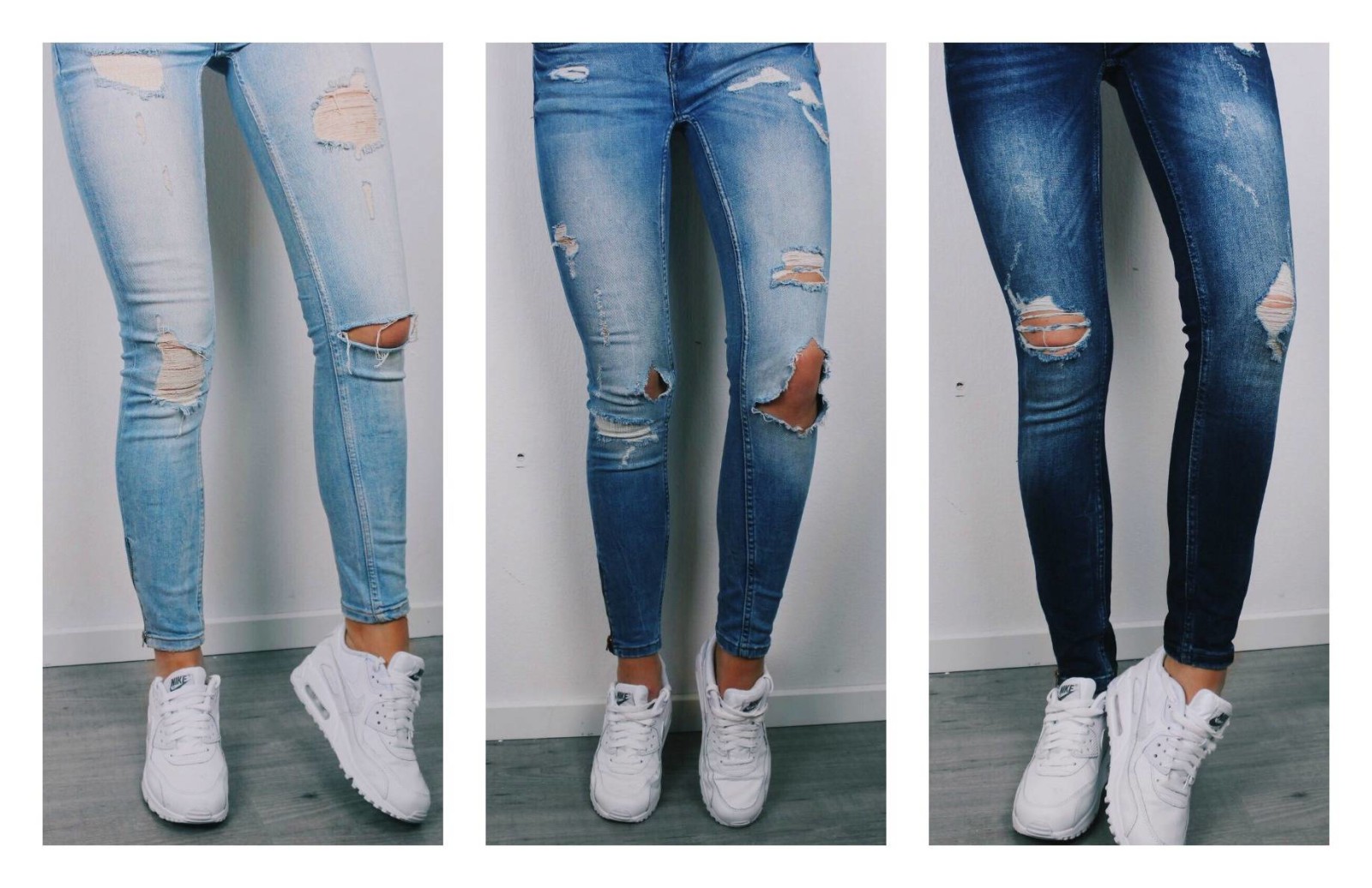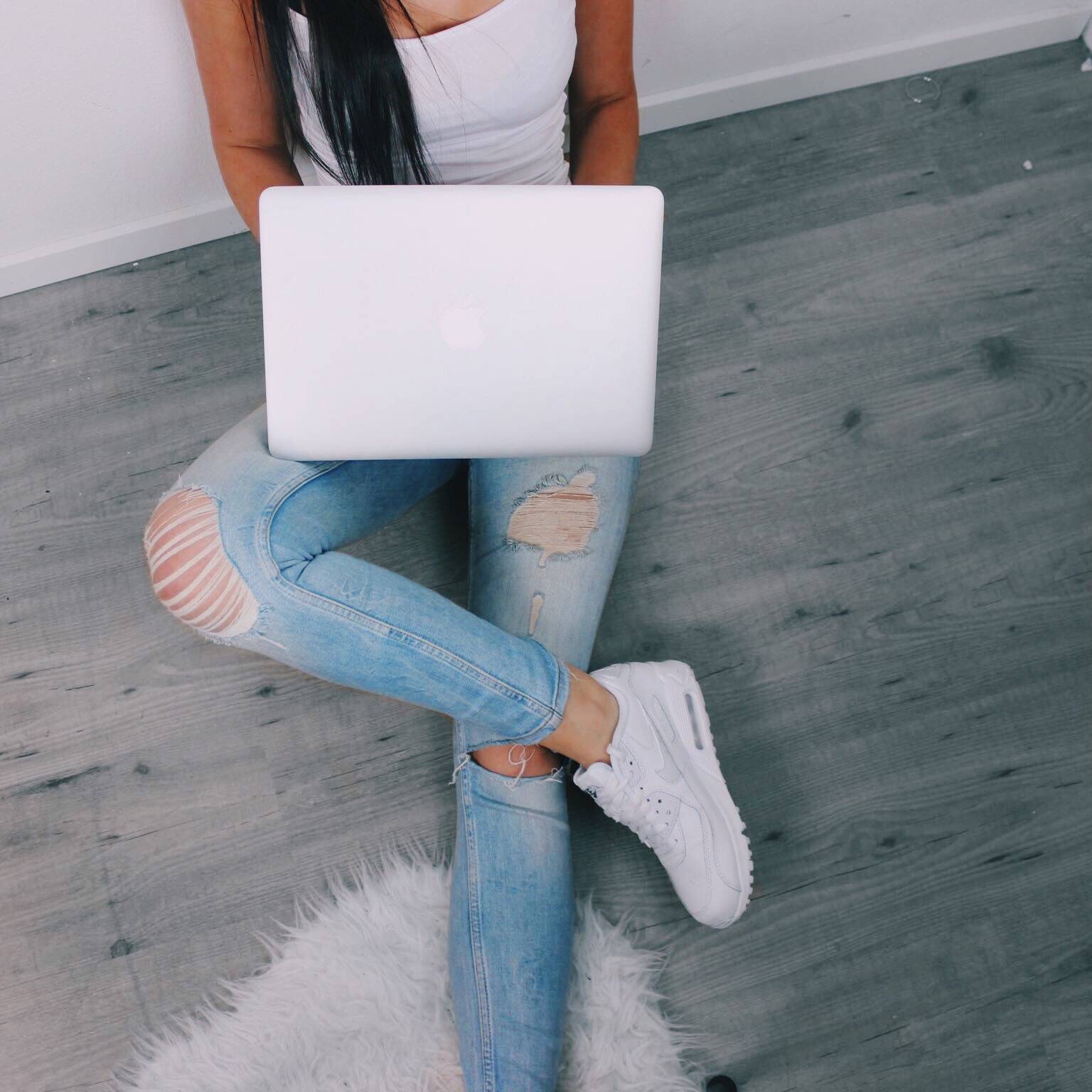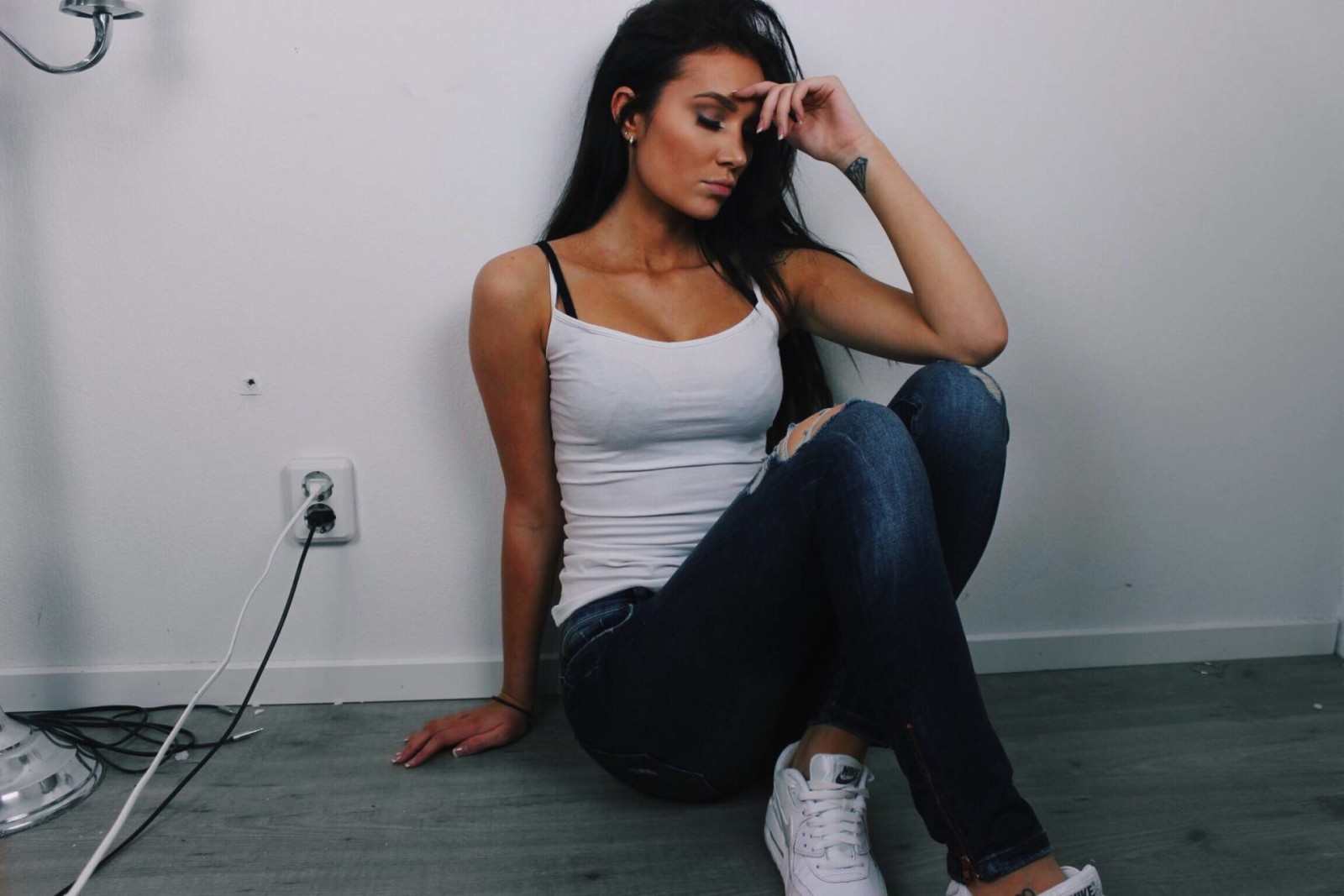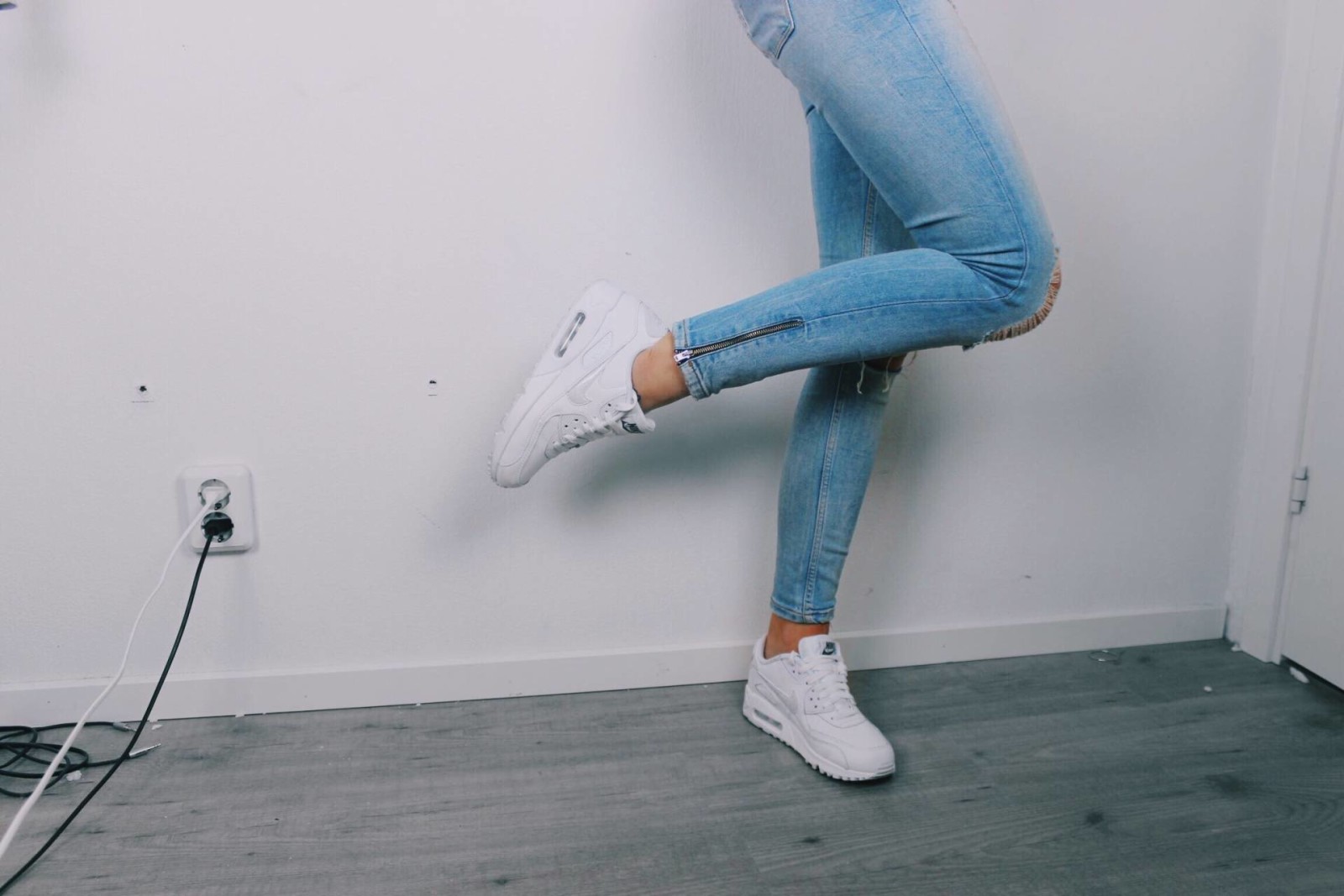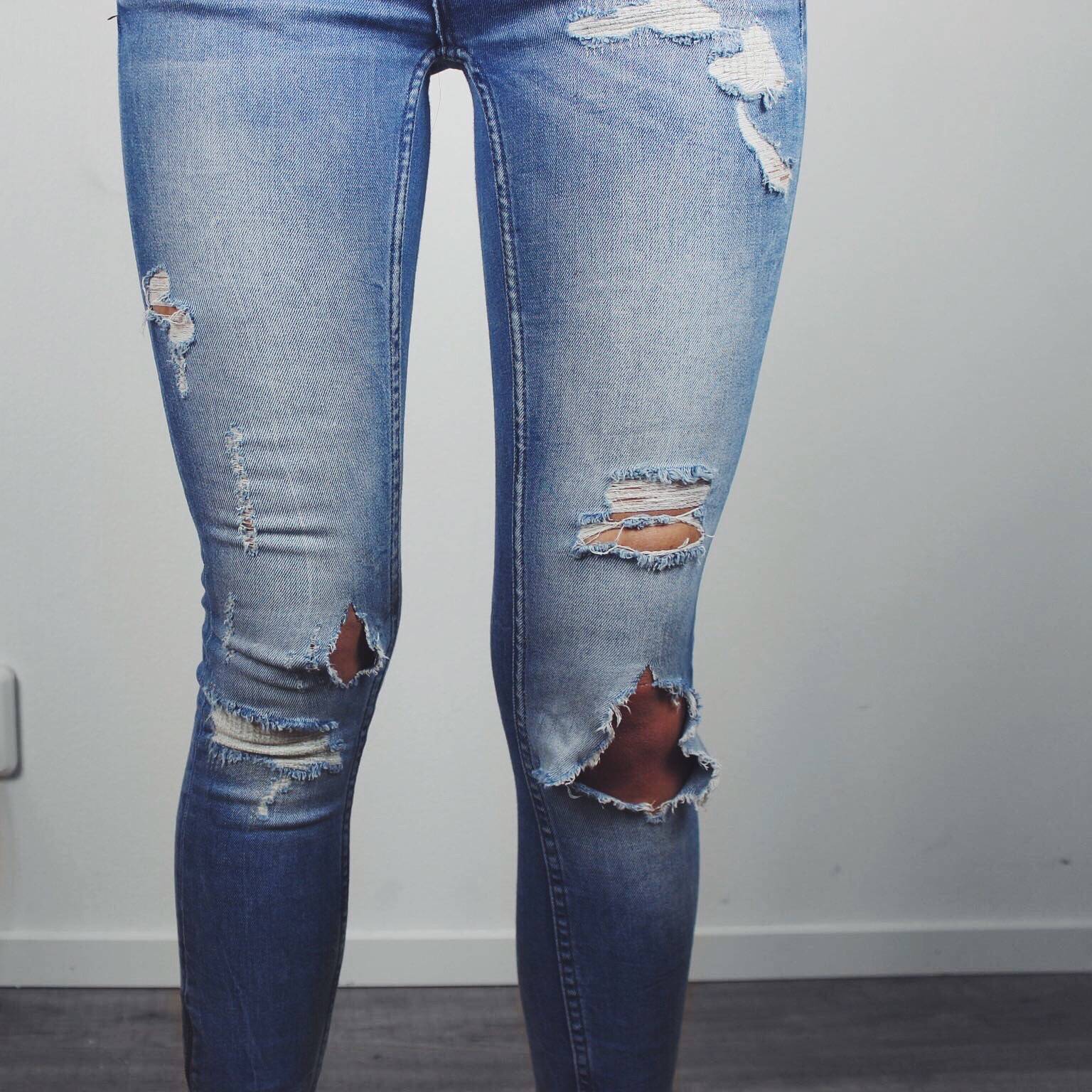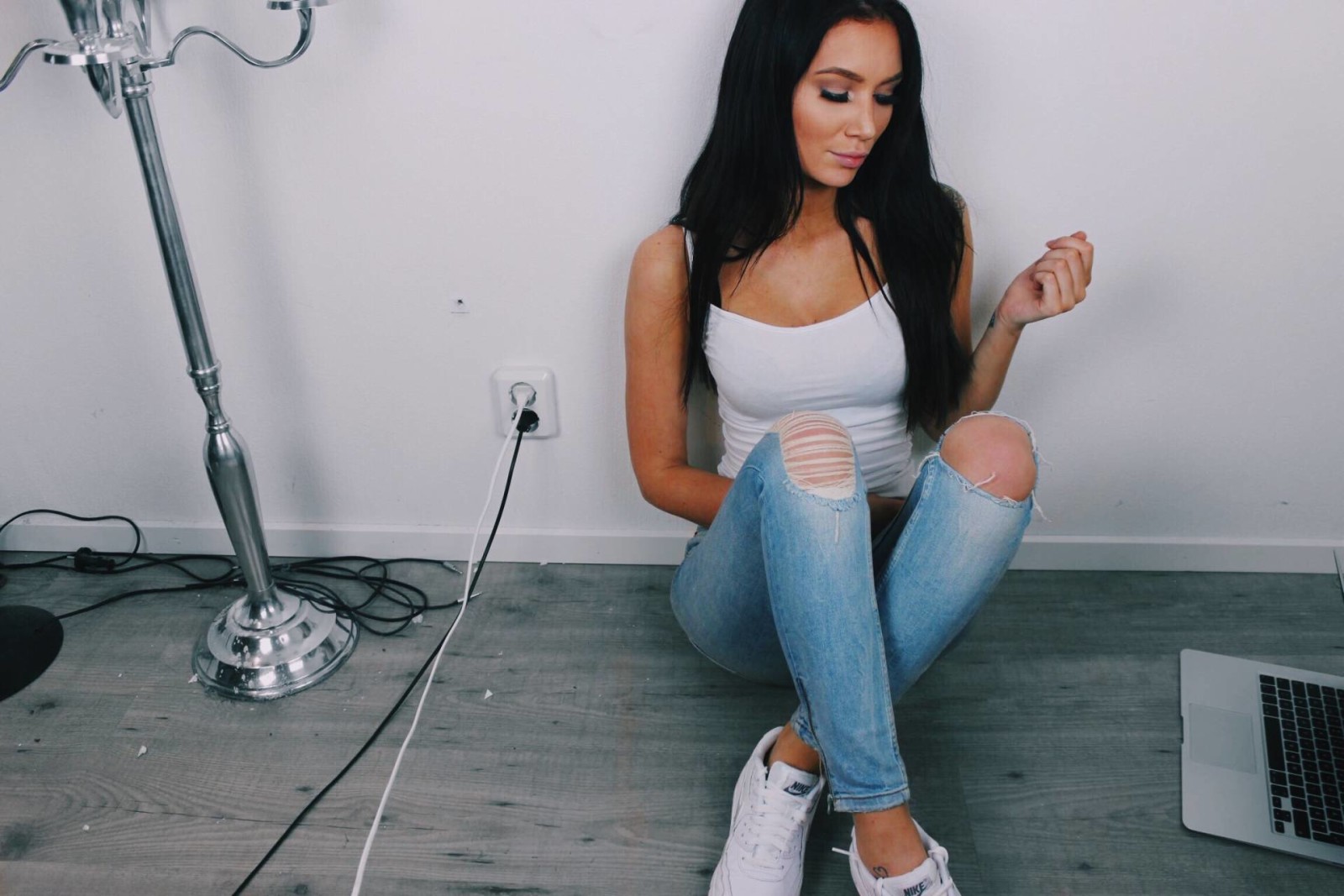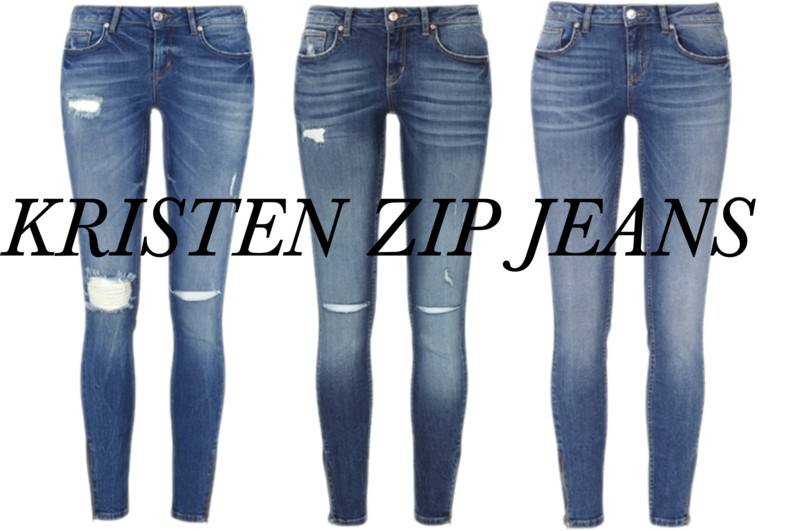 from ginatricot.com
Dessa är mina favorit jeans, jag älskar dom! Jag har smala ben, breda höfter och liten rumpa så dom sitter perfekt på mig. Jag tar W24 eller W25 men 24an sitter bäst och sen tar jag alltid L30 och INTE L32 för då blir dom för långa. Eftersom att det är dragkedja längst ner så sitter som slim där nere med. Vem har inte varit med om för långa jeans och dessa fula veck längst ner?? Mitt tips är att hellre ha för korta jeans än för långa, ankel långa jeans är faktiskt skitsnyggt. Mina på bilderna har jag köpt på mig säsongvis, eftersom att ginatricot byter ut jeansen varje säsong, våren/sommaren har dom snyggast jeans enligt mig. Då är dom riktigt BLÅA och fina hehe.
// These are my favorite jeans, I love them! I have skinny legs, big hips and a small butt so they fit perfectly on me. I take W24 or W25 but 24 is the best, and then I always take L30 and NOT L32 because they become too long. When it is a zipper at the bottom the jeans is slim down. Who has not experienced for long jeans and the ugly folds at the bottom ?? My advice is to rather have short jeans than for long, ankle-length jeans is actually crap nicely. Mine at the pictures, I have bought me a seasonal basis, because gina tricot replace the jeans each season,  spring / summer it's when they have the hottest jeans in my opinion. They really BLUE and fine hehe.
0
Did you like this post?